14 gauge carports and garages are cost effective and recommended for farms and residential areas. These are available with a variety of options to meet every customer's needs. Each carport can be customized for height and length. We offer windows, roll-up garage doors, and walk-in doors. All carports are professionally installed and come with 2' center bracing for added roof support and four corner braces for stability.

12 gauge carports and garages have a 20-year limited warranty on rust through of framing-assuming normal care and maintenance of materials. 12 gauge carports and garages have a high quality of steel, heavier than 14 gauge, 54 psi (tensil strength). We believe our product is of such high quality and at such a competitive price that you would want to buy your next carport or garage from us.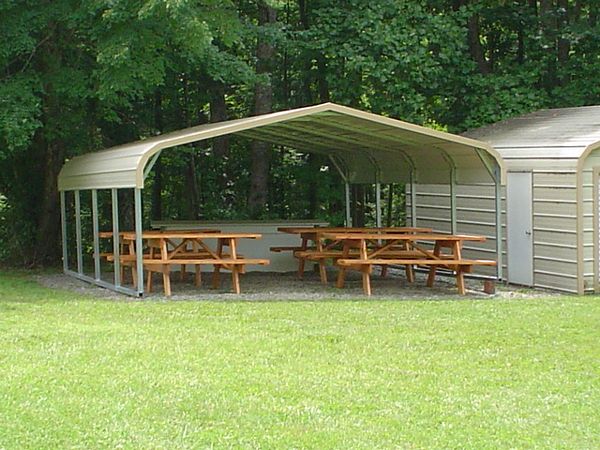 Regular Carports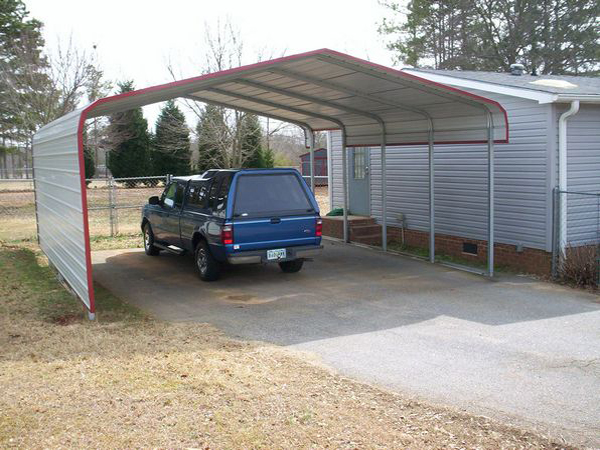 Regular Carports #2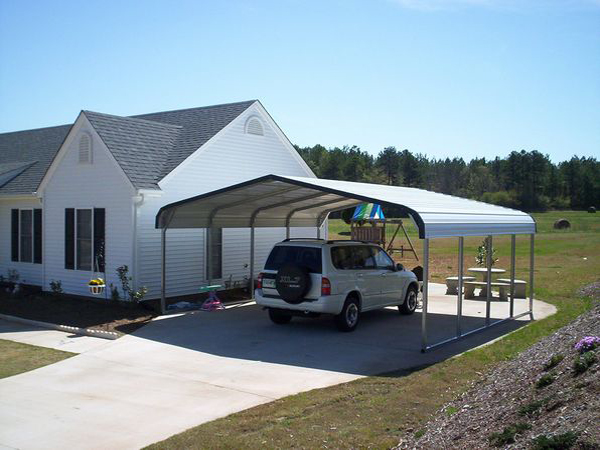 Regular Carports #3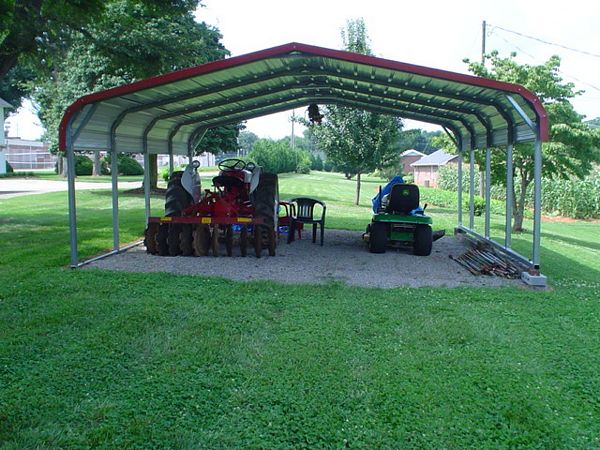 Regular Carports #4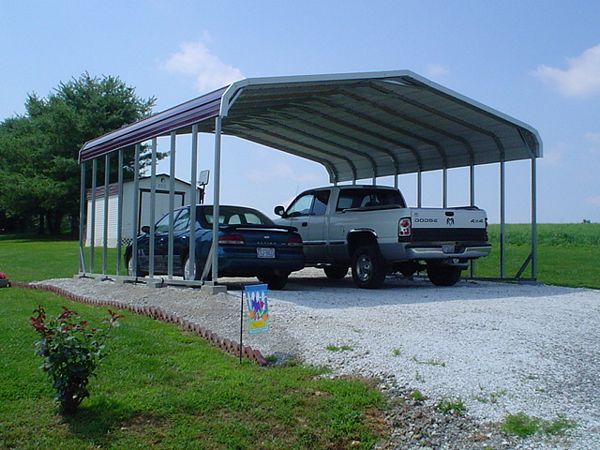 Regular Carports #5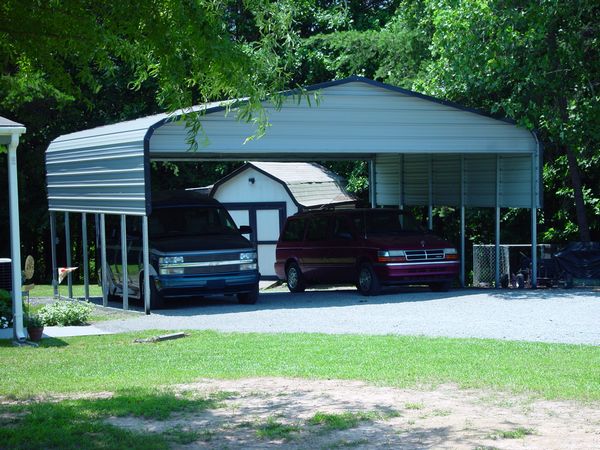 Regular Carports #6
More Carport Galleries...